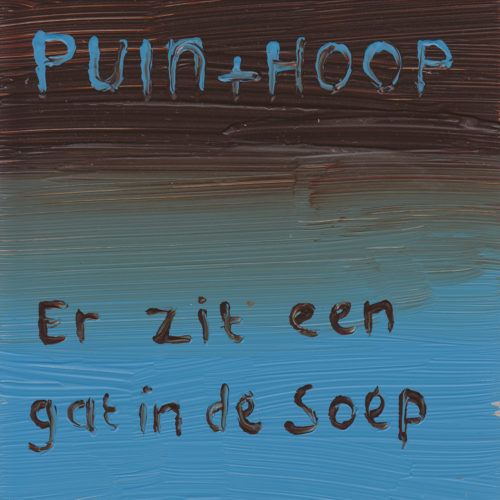 Artist:
Puin + Hoop
(@)
Title:
Er zit een gat in de soep
Format:
CD
Label:
Narrominded
(@)
Rated:
According to the linear notes this album starts as a live album that would explore a new live recording setup for a concert in Amersfoort. As the recording of the gig failed, the band remained with the recording of the test takes that is the content of this release. The musical result is a sort of EAI (electroacoustic improvisation) that, rather than showing his roots in free jazz, has his most evident influence in the meditative leafs of krautrock.
The drone of 'er zit' opens this release suddenly developing in a quiet noise and finally juxtaposing the two poles of this track: the bright drone and the dark noise. After an impressive first part where the layers of sound start to overwhelm the listener, gentle notes of synth takes 'een gat' in territories where a unstable, as the rhythm moves slowly, mood of meditation is the gravity center evolving in the last track 'in de soep' that closes this album juxtaposing drones and noises creating a mesmerizing mass of sounds.
This album, rather to search new grounds, evolves the genre in a new form juxtaposing elements with a clear view of the overall result escaping the void meditation of drone and the dull unilateral dimension of noise to reach a form that always change remaining the same. One of the records of the year.