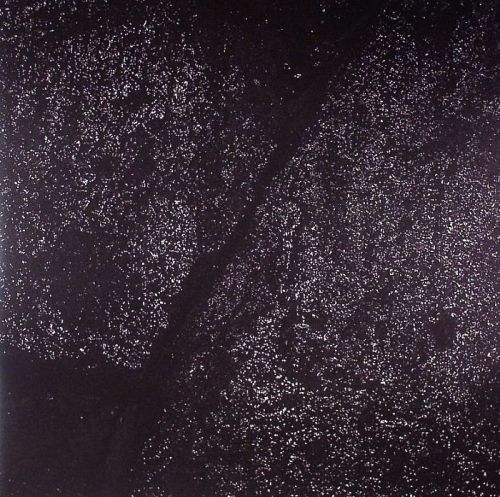 On 'Order Of Noise,' the debut LP from UK producer Seb Gainsborough has elaborated on his native Bristol's heavy bass scene, and pushed the boundaries of electronic music in the process.

Bristol is the infamous home of trip-hop, claiming Tricky, Massive Attack, and Portishead as artists-in-residence. Vessel has conjured the same inky shadows and midnight confessionals, but stomped it with monochromatic techno beats, flickering sub-bass, wonky 8-bit basslines, and set it in a warm psychedelic soup to gestate. What could have potentially been a cluttered kitchen sink mess, or a middle of the road compromise with nothing to say. Instead, Vessel has combined the forward-driving futurism of Techno with dub's hall of echoes and wonky's cartoonish optimism into something personal and distinctive. He's moved beyond the narrow codifications of genre, and is working with bare sound and composition. Its forward-thinking electronica, and it seems like the pall of beatport-regurgitating mediocrity may be slinking away.
Vessel has claimed US noise freaks like James Ferrare (of The Skaters), as well as quintessential BBC Radiophonic tracks as inspiration. He has applied the noodle-y electronic ambiance of oscillator worship to early, crisp Dubstep (think Kode9, Benga, Appleblim), to make one of the first lo-fi/club crossover records, that i suspect we will be seeing a lot more of. Its extremely refreshing to see the Dubstep influence reined in and used tastefully, after a few years of monsterstep wobble abuse, and 'Order Of Noise' reminds us what was so tasty about its blackbelt beats to begin with. He has melded the bass-worship with a solid, housy thud that brings to mind Scuba's 'Personality', as well as some of Regis' recent output. Its hard and its dark, but its also lighthearted and fun. Some of the cartoony effects can sound a little goofy to my ears, but its not a dealbreaker. The bass is lean and precise, warm and full, and the background drones add some interesting color to the normally sterile world of laptop production. Two tracks, 'Lache' and 'Court Of Lions', with their martial beats and cavernous reverb, seem destined for dancefloor greatness, and are worth the price of admission by themselves.

Seb Gainsborough is part of a young collective out of Bristol called Young Echo, alongside Zhou, Kahn and El Kid, and it is thrilling to watch this city spit out unholy legions of ninja warriors, that keep the state of electronic music healthy and vibrant. The futuristic plasticine sheen of the wonky beats suggest a burgeoning optimism that many of us are feeling, even if we're afraid to admit it, and it seems that music is GETTING EXCITING AGAIN. I know, we've been let down so many times in the past, and it seems our heroes are always bought out by corporate shills for a pound, so the more reason to snatch up this new batch of innovators before they get bought by Red Bull.

'Order Of Noise' bobs and weaves through many styles and tempos, a story starts to emerge. Its unclear exactly what it is, but it seems like remembering the club as yr walking away, climbing into a cab, climbing into bed. Its distant but infectious - its like Richard H. Kirk pracrticing in a garage down the road from a top-40s club. Experimental but catchy - Vessel has ideas, and he's not afraid to try things out. I think he's succeeding, and we are all benefiting from the journey.

Recommended.