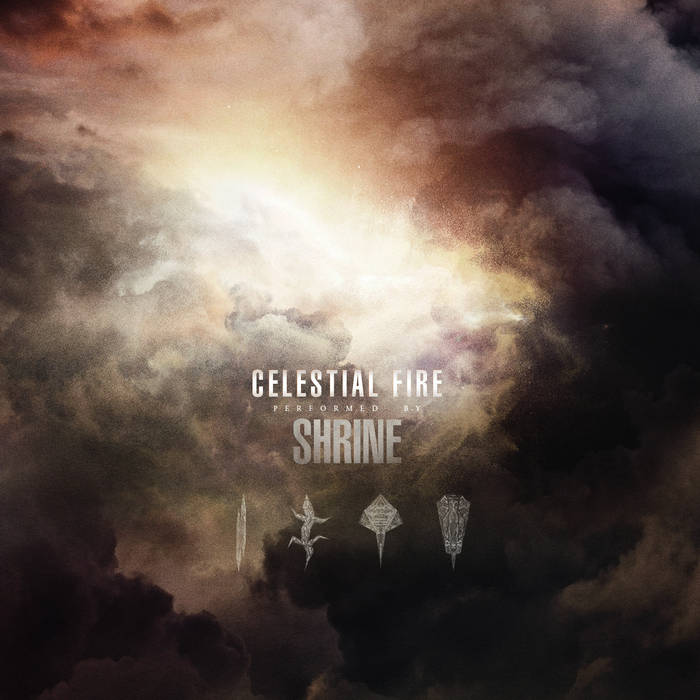 Artist:
Shrine
(@)
Title:
Celestial Fire
Format:
CD
Label:
Cyclic Law
(@)
Rated:
This release from this Bulgarian project is inspired by the fictional story for Tomb Raider III revolving around a meteorite with otherworldly powers. This premise introduces a release less descriptive of a static sonic landscape than the average dark ambient release and more oriented towards an idea of musical movement tied to a more classical approach to writing a path from a point to another.
The noisy drone which opens "Infada Stone" introduces the listener towards an idea of dark ambient quiet distant from the current cliché of the genre for a couple of reason: firstly the use of rolling beat, probably of industrial influence, and secondly a sound development based on loop and samples instead of drone so obtaining far more movement. "Element 115" is slowly evolving hypnotic track based on loops and resonant noises. "The Eye Of Isis" is almost a canonical track based on drone which evolves by his resonances. Introduces by field recordings of water, "Ora Dagger" evolves by the sequence of menacing drone and noises closed by a pulsating metallic beat. "The lost City Of Tinnos" juxtaposes drones not to obtain a thick mass but to achieve movement and color. "Celestial Fire" closes this release with sharp drones with noisy resonances bordering proper noise music.
Quite a surprise in a genre plagued by the adherence to a form, with only the sound nuance to identify the project, has this release has a clear personality and the impulsiveness of a visceral sound. Highly recommended not only for fans of the genre.